Becoming A Dermatologist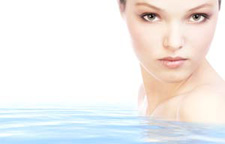 8 Steps to Becoming a Dermatologist
So you've thought about becoming a dermatologist?  You are not alone.  Dermatologists are medical specialists that help patients every day dealing with skin cancer, rashes, and a variety of other skin ailments such as acne and eczema.  There are a number of steps you will need to take before becoming a dermatologist.
Attain your high school diploma.  Excellent grades and a college preparatory program are a must if you wish to become a dermatologist.  Take as many classes as you can that focus on biology and the natural sciences.


Enroll in a high quality college with a pre-medical major.  Do your research before enrolling in a college.  Look for colleges that have connections to medical schools, and find out what percentage of their medical school applicants are accepted to medical school.  The enrollment office of the college will have this information.  It is well worth your time to examine the quality of the education you will be receiving from the university.


Once enrolled in your university of choice, you will need to complete a four year bachelor's degree in pre-medicine.  You will need to keep your GPA as high as possible, since your undergraduate GPA is a large part of the decision the medical school will make about you.  They will only enroll you if they feel reasonably certain that you can handle the work, and your undergraduate GPA is one of the best indicators they have for how you will do in medical school.




After you have completed the first three years of your four year undergraduate degree in pre-medicine, you will need to take the Medical College Admission Test (MCAT).  You should prepare for this exam by utilizing test preparation books and practice exams.  This exam is the other great indicator medical schools take into account when determining whether or not they will admit you to their program.


Apply to medical schools by the end of your final year of undergraduate study.  Contact medical schools to determine their requirements and which medical schools meet your needs and which medical schools you are likely to be accepted at.  Be sure to apply before the deadlines of your chosen medical schools.  Today, most medical schools screen first-time applicants using the online "American Medical College Application Service".  If any of your chosen schools determine that you are a good candidate for admission, they will contact you to complete a second application form.  If this second application is accepted, you will be contacted for a face-to-face interview.  The final decision for admission to the program will follow the interview.


Complete four years of intensive study at medical school.  The first two years are largely classroom-based.  After these first two years of study, you will be given part 1 of the "United States Medical Licensing Examination" (USMLE).  After your fourth and final year of medical school, you will be given part 2 of the USMLE.  The third and final part of the USMLE is given during your first year of residency.


Complete a three or four year long residency program, during which time you will be trained in all aspects of dermatology.


At the conclusion of your residency program, you must pass another three part exam administered by the American Board of Dermatology.  Only upon successful completion of this entire process will an individual become a board-certified dermatologist.
It is not easy to become a dermatologist.  You have to have the drive and ambition to complete more than 10 years of rigorous schooling and testing, but the rewards in helping others with their skin ailments are great if you do make it through.