Milk Thistle Tea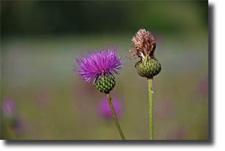 The Important Benefits of Using Milk Thistle Tea
Over the past several years, numerous studies have confirmed that different types of tea are highly beneficial to a person's health.  For instance, green tea has been shown to help people who want to lose weight.  Another option is milk thistle tea, which is made from seeds that come from plants in the daisy family, officially known as Silybum Adans.  Although these seeds are usually found in North Africa, the Middle East, and the Mediterranean, people all over the world enjoy the benefits of milk thistle tea.
For starters, milk thistle tea has been studied and shown to help protect and regenerate the liver.  Therefore, people suffering from liver disease to include Jaundice, Cirrhosis, Cholangitis, and even hepatitis benefit.
For milk thistle tea to help improve a person's health, the Silymarin, which is a flavonoid made of four insomers to include isosilybinin, silychristin, silybrinin, and silydianin work together in creating a type of protective barrier.  Then, the tea is made, which includes one-third to one-half an ounce of the seed boiled in two cups of water.  After the tea seeps for 45 minutes, it would be consumed in three separate doses throughout the day.
Interestingly, some people believe that for milk thistle tea to be the most beneficial, Silymarin in the form of an alcohol-based extract should be used.  The challenge is that since this particular kind of tea is most beneficial for people with liver problems who need to avoid alcohol of any level.  However, this kind of tea comes in a variety of options so alcohol is not necessary for the benefits to be enjoyed.  Some of the specifics as to the way in which milk thistle tea works includes:
Detoxifies and cleanses the liver
Cleanses the blood, which supports a healthy liver
Improves flow within the intestinal tract
Improves the secretion of bile
Calms bladder and kidney irritations
Eliminates any obstruction found within the spleen
The bottom line is that for people with existing liver and kidney problems, or anyone interested in preventing problems, milk thistle tea works.  Because of the components of the seeds used for making this tea, the body gains the ability to fight off and protect the body from things such as hepatitis, cirrhosis, cancer, and gallstones.  Then, when you consider that the tea tastes good, drinking it becomes a very easy choice.
Just remember, for the best results, we recommend that you purchase the highest quality of milk thistle tea you can find.  Online health food stores, especially those that use only organic products is probably your best bet but you can also be find this kind of tea in some grocery and drug stores, as well as local health food or whole food stores.  The tea is sold in capsules, tea bags, soft gels, and powder form, depending on the option you prefer.